The kitchen is the heart of any home, and a rustic farmhouse kitchen brings warmth, charm, and a cozy atmosphere. If you're looking to renovate your kitchen, why not consider giving it a rustic farmhouse makeover? This popular design style combines traditional elements with modern functionality, creating a space that is both inviting and practical. In this article, we will explore the best rustic farmhouse kitchen renovation ideas to help you transform your space into a cozy and functional haven.
1. Classic Shaker Cabinets
When it comes to a rustic farmhouse kitchen, classic Shaker cabinets are a must. These cabinets have clean lines and simple designs, making them the perfect choice for a farmhouse aesthetic. Opt for neutral colors like white, cream, or soft pastels to create a fresh and timeless look. You can enhance the rustic charm by choosing cabinets with distressed finishes or adding antique-style hardware.
2. Farmhouse Sink
No rustic farmhouse kitchen is complete without a farmhouse sink. These deep, wide basins are not only practical but also add a touch of country charm. Look for a sink made of fireclay or cast iron to achieve an authentic farmhouse look. Pair it with a bridge-style faucet or a traditional gooseneck faucet to complete the vintage-inspired design.
3. Exposed Beams and Wood Paneling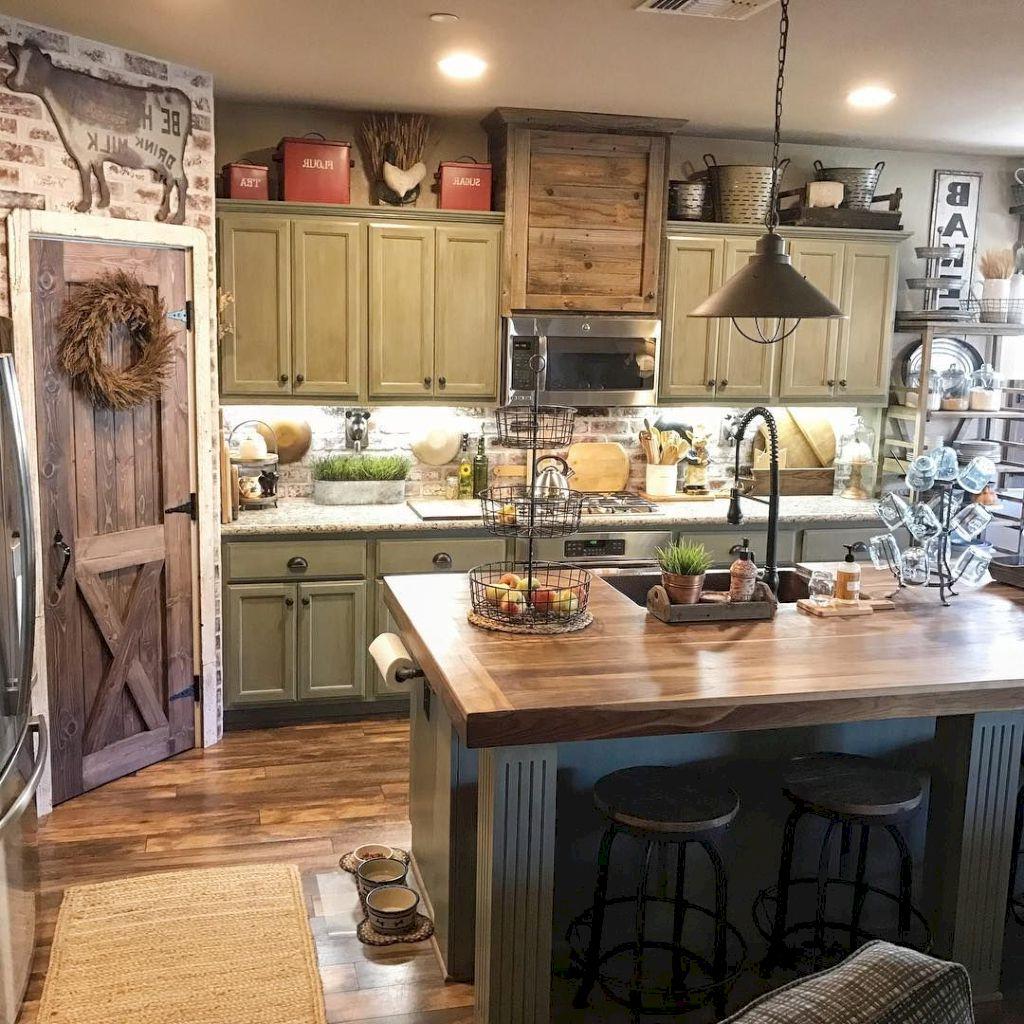 To create a truly rustic farmhouse feel, consider incorporating exposed beams and wood paneling into your kitchen renovation. Exposed beams add character and a sense of history to the space, while wood paneling brings warmth and texture. You can use reclaimed wood or opt for faux wood paneling for a more budget-friendly option.
4. Open Shelving
Open shelving is a popular trend in farmhouse kitchens, as it allows you to display your favorite dishes, glassware, and decorative items. Replace some upper cabinets with open shelves to create a more open and airy feel. You can use reclaimed wood or opt for metal brackets to add an industrial touch to the space.
5. Butcher Block Countertops
Butcher block countertops are not only practical but also add a warm and rustic touch to your farmhouse kitchen. These wooden countertops are durable and can withstand heavy use. They also provide a great surface for food preparation. Pair them with a farmhouse sink and classic Shaker cabinets for a cohesive look.
6. Vintage Appliances
To complete the rustic farmhouse look, consider incorporating vintage-style appliances into your kitchen renovation. Look for retro-inspired refrigerators, stoves, and dishwashers that have a classic design but modern functionality. These appliances add a nostalgic touch and become the focal point of your kitchen.
7. Farmhouse Lighting
Lighting plays a crucial role in creating the ambiance of your rustic farmhouse kitchen. Opt for fixtures with a vintage or industrial design to complement the overall style. Pendant lights with metal shades, chandeliers with exposed bulbs, or wall sconces with an antique finish are all great options to consider.
8. Farmhouse Table and Chairs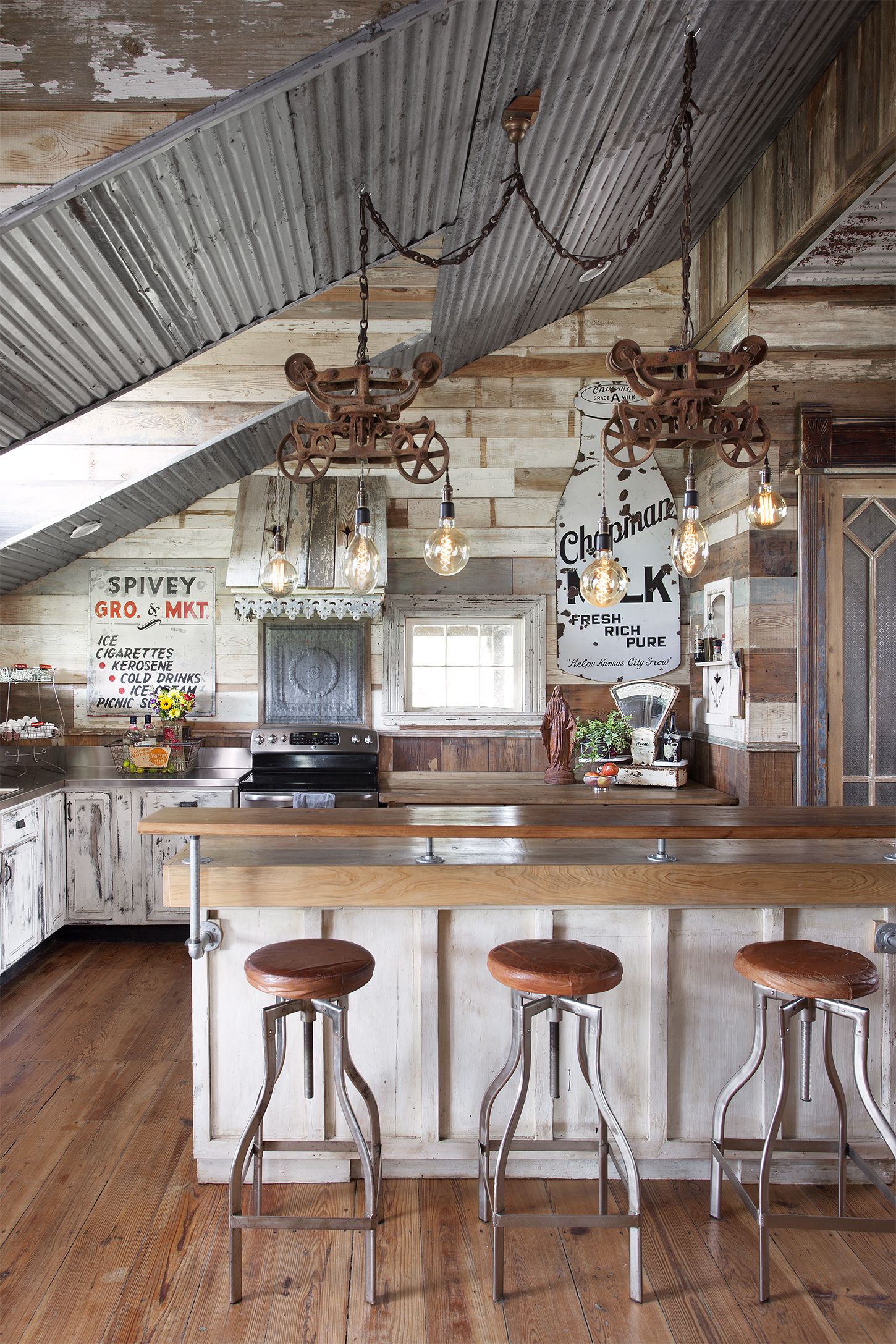 No rustic farmhouse kitchen is complete without a farmhouse table and chairs. These pieces of furniture not only provide a place to enjoy meals but also add a rustic charm to the space. Look for a table with a distressed finish and pair it with chairs made of wood or metal for a mix-and-match look.
9. Rustic Accessories
Add the finishing touches to your rustic farmhouse kitchen with the right accessories. Look for vintage-inspired items like mason jars, antique scales, woven baskets, and farmhouse signs. These small details can make a big difference in creating a cozy and welcoming atmosphere.
10. Natural Materials
When it comes to a rustic farmhouse kitchen, natural materials are key. Incorporate elements like stone, wood, and brick to add texture and warmth to the space. Consider using a stone backsplash, a reclaimed wood dining table, or exposed brick walls to create a rustic and inviting environment.
Summary
A rustic farmhouse kitchen renovation can transform your space into a cozy and functional haven. By incorporating classic Shaker cabinets, a farmhouse sink, exposed beams, open shelving, butcher block countertops, vintage appliances, farmhouse lighting, a farmhouse table and chairs, rustic accessories, and natural materials, you can create a kitchen that is both inviting and practical. Whether you're a fan of the farmhouse aesthetic or simply looking to add some warmth and charm to your kitchen, these renovation ideas will help you achieve the perfect rustic farmhouse look.
Gallery