Introduction
Designing a Mediterranean inspired kitchen is a delightful way to bring warmth, charm, and a touch of the Mediterranean lifestyle into your home. The Mediterranean region is known for its rich history, vibrant colors, and delicious cuisine, and these elements can be incorporated into your kitchen design to create a space that is both functional and visually appealing. In this article, we will explore the key elements of Mediterranean design, discuss color palettes, materials, and layout ideas, and provide tips on how to create a Mediterranean inspired kitchen that will transport you to the shores of the Mediterranean every time you step inside.
The Key Elements of Mediterranean Design
Mediterranean design is characterized by a blend of influences from various countries surrounding the Mediterranean Sea, such as Italy, Greece, Spain, and Morocco. The key elements of Mediterranean design include:
Warm and earthy colors
Natural materials
Arched doorways and windows
Terracotta tiles
Wrought iron accents
Mosaic patterns
Exposed beams
Textured walls
Open shelving
Color Palette
The color palette of a Mediterranean kitchen should reflect the warm and inviting atmosphere of the region. Earthy tones such as terracotta, ochre, and sandy beige are commonly used as base colors. These colors can be complemented by vibrant accents in shades of blue, green, and yellow, reminiscent of the sea, sky, and sun. Rich jewel tones like deep red and purple can also be incorporated to add depth and elegance to the space.
Materials
Natural materials play a significant role in Mediterranean design as they evoke a sense of authenticity and connection to the environment. The following materials are commonly used in Mediterranean kitchens:
Terracotta tiles: These rustic tiles add warmth and character to the kitchen floor or backsplash. They can be used in a variety of patterns, such as herringbone or mosaic.
Stone countertops: Granite or marble countertops with natural patterns and textures are popular choices for Mediterranean kitchens. They provide a durable and timeless surface for food preparation.
Wrought iron: Wrought iron accents, such as light fixtures, cabinet hardware, and pot racks, add a touch of elegance and Mediterranean charm.
Wood: Exposed wooden beams on the ceiling or wooden furniture pieces can bring a rustic and natural element to the kitchen.
Textured walls: Stucco or plaster walls with a textured finish create an authentic Mediterranean look. The rough texture adds depth and interest to the space.
Layout and Design Ideas
The layout and design of a Mediterranean inspired kitchen should be both functional and visually appealing. Here are some ideas to consider:
Open shelving: Replace some upper cabinets with open shelves to showcase your collection of Mediterranean-inspired tableware, pottery, and cookbooks. This adds a touch of authenticity and allows you to display your favorite items.
Arched doorways and windows: Incorporate arched doorways and windows to create a sense of grandeur and elegance in the kitchen. These architectural details are characteristic of Mediterranean design.
Mosaic backsplash: Install a mosaic tile backsplash behind the stove or sink area to add visual interest and a pop of color. Mosaic patterns can be inspired by traditional Mediterranean designs or can feature vibrant and intricate patterns.
Outdoor connection: If possible, design your kitchen to have easy access to an outdoor area, such as a patio or garden. This connection to the outdoors is a common feature in Mediterranean homes and allows for seamless indoor-outdoor entertaining.
Large farmhouse sink: A large, deep farmhouse sink not only serves as a functional element but also adds a touch of rustic charm to the kitchen. Opt for a sink made of materials like copper or fireclay to enhance the Mediterranean aesthetic.
Gallery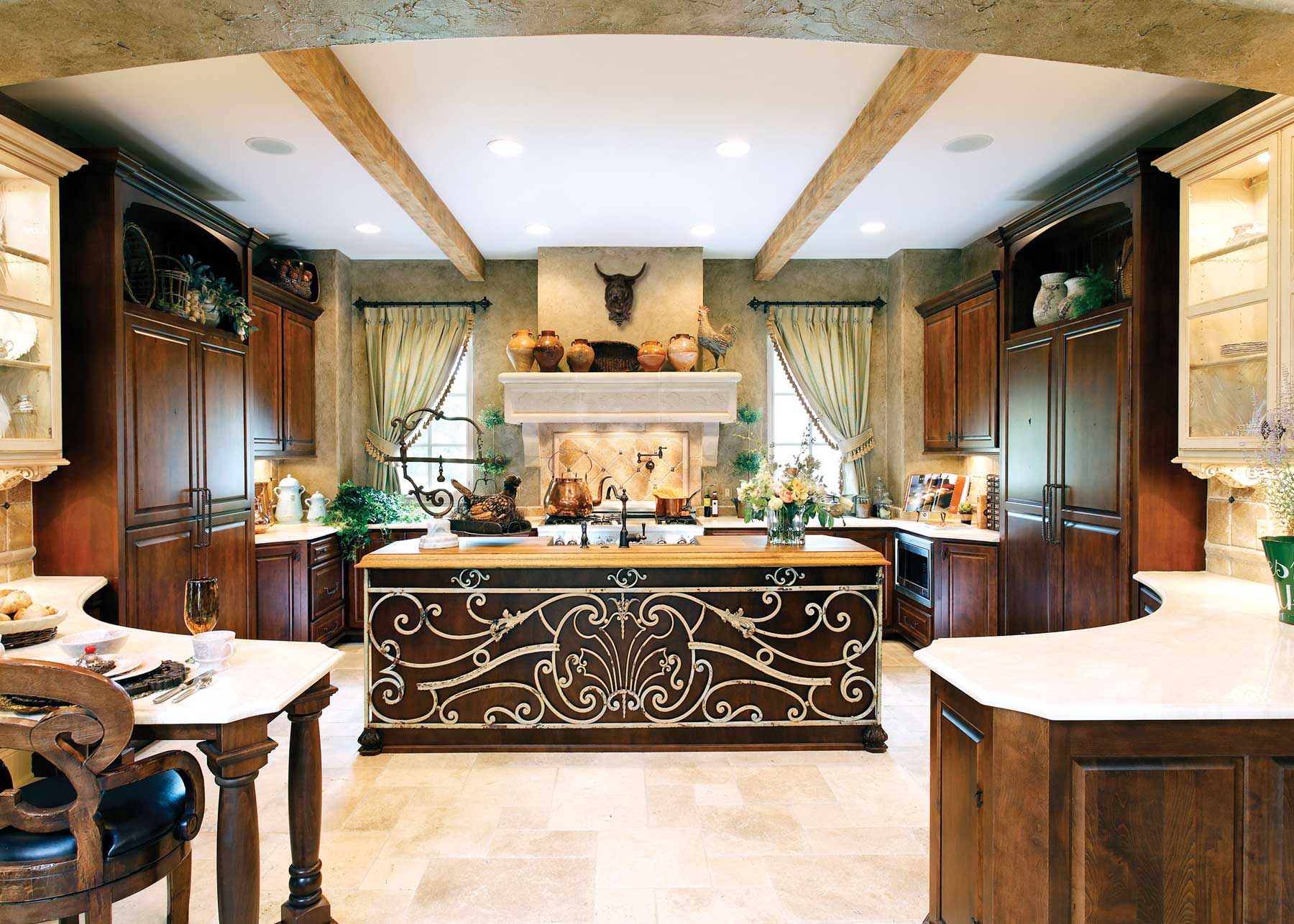 Below are some inspiring images of Mediterranean inspired kitchens: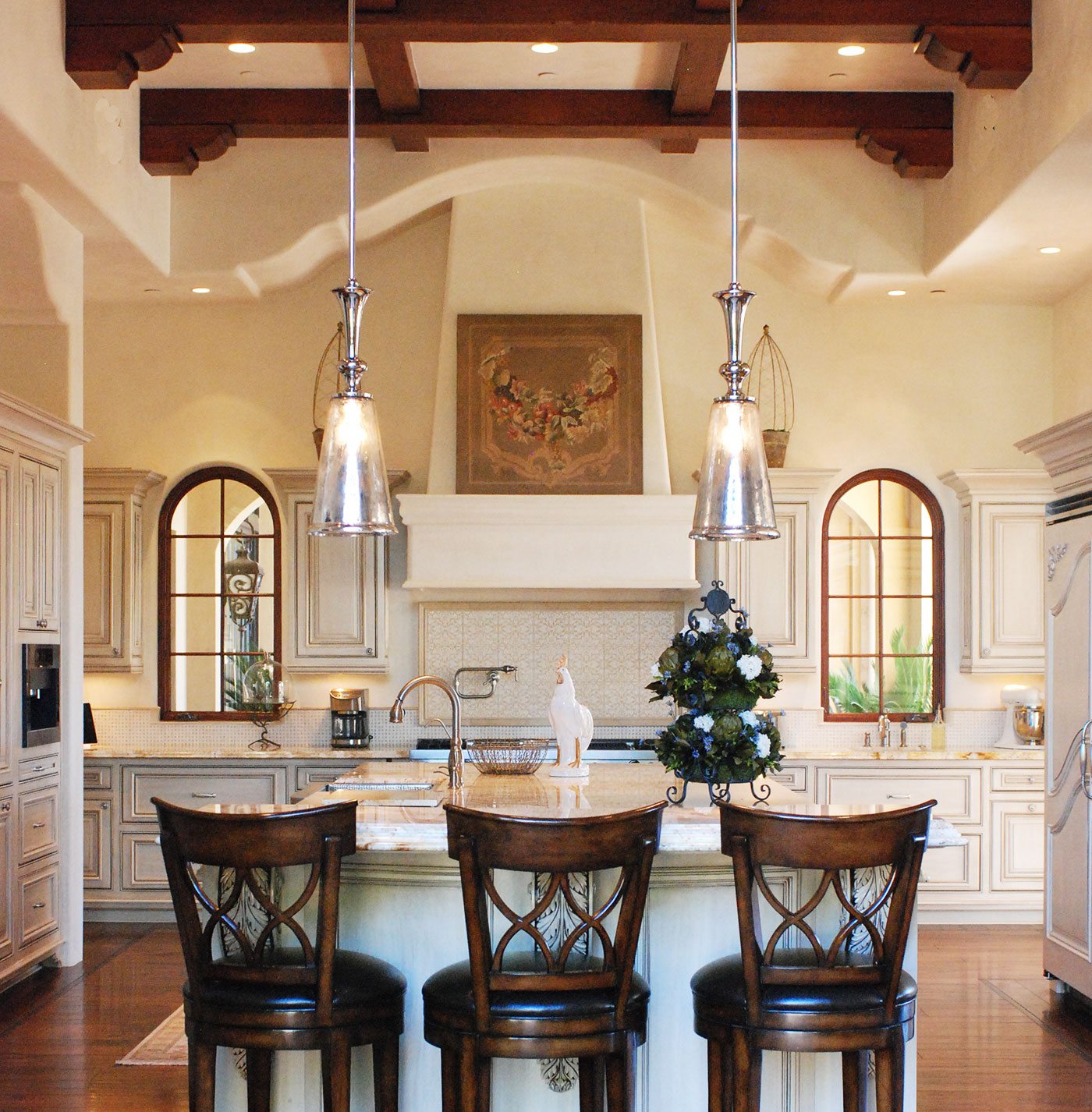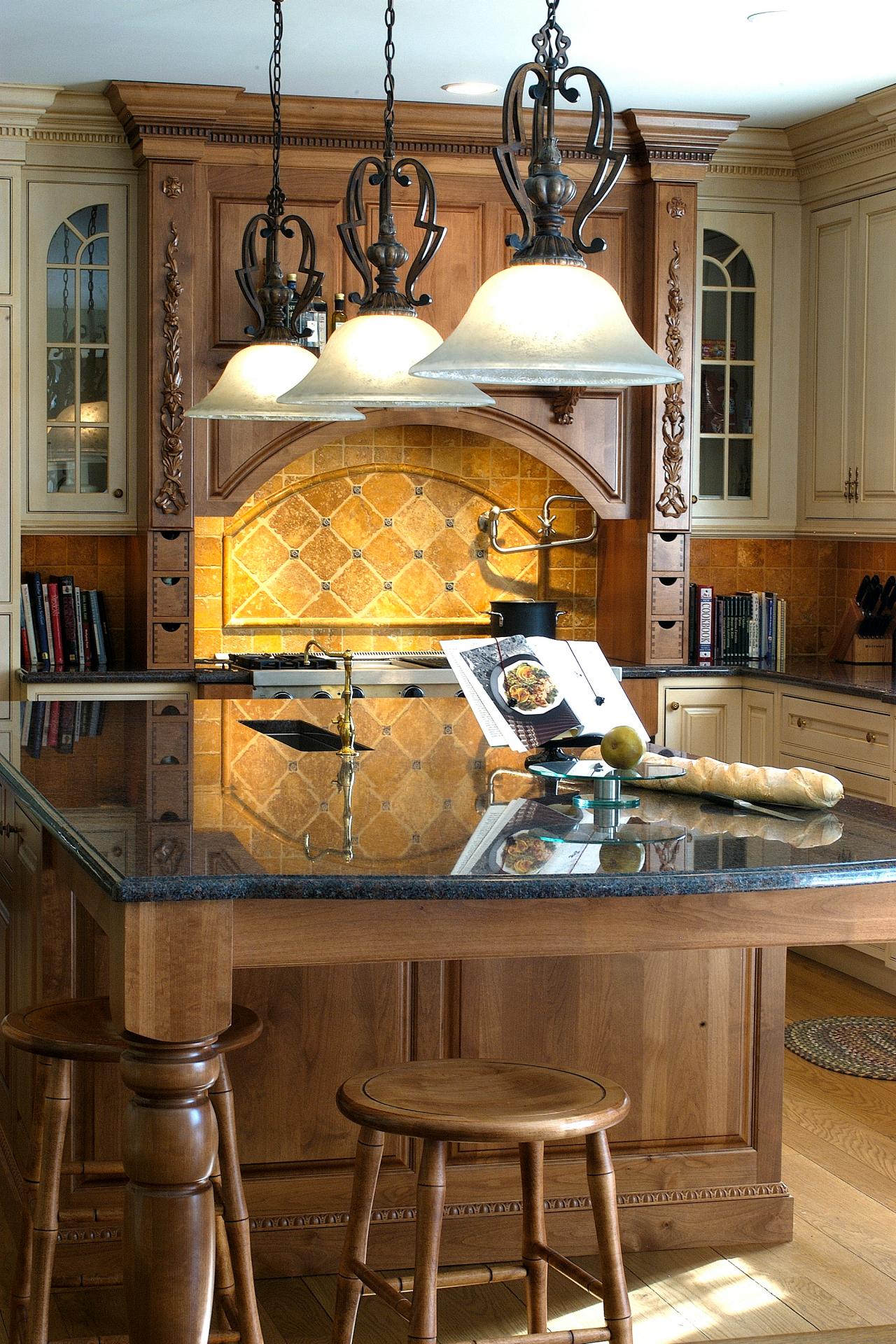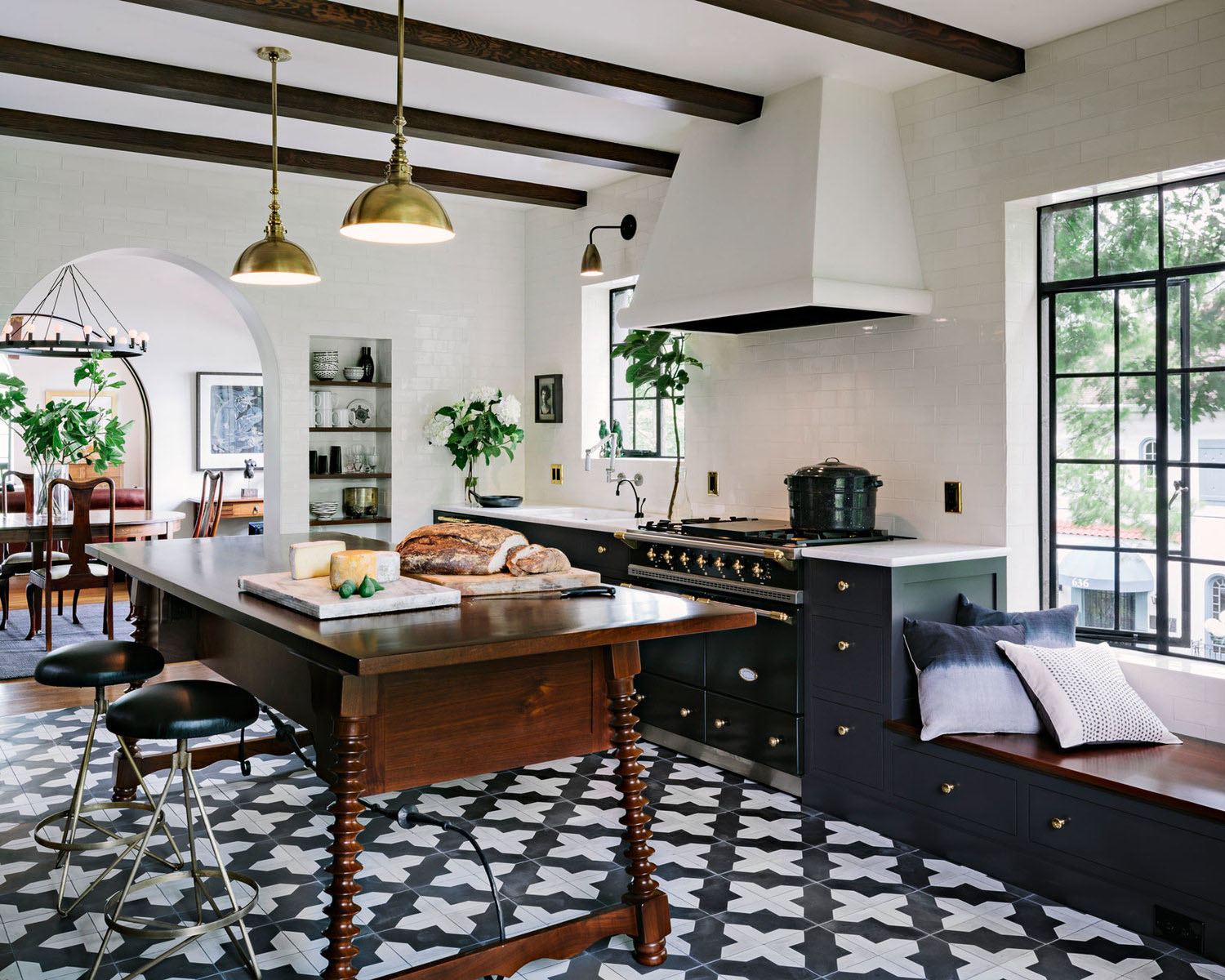 Summary
In conclusion, designing a Mediterranean inspired kitchen allows you to infuse your space with the warmth, charm, and beauty of the Mediterranean region. By incorporating key elements such as warm and earthy colors, natural materials, arched doorways, and textured walls, you can create a kitchen that transports you to the shores of the Mediterranean every time you step inside. The color palette should reflect the warm and inviting atmosphere of the region, while the materials should be natural and authentic. The layout and design should be both functional and visually appealing, with open shelving, arched doorways and windows, mosaic backsplashes, and a connection to the outdoors. By following these design principles, you can create a Mediterranean inspired kitchen that is both a joy to cook in and a feast for the eyes.