Outdoor benches are a quintessential element of any garden or outdoor space. Not only do they provide a comfortable seating option, but they also add a touch of elegance and charm to the surroundings. Whether you have a small balcony, a sprawling backyard, or a well-manicured garden, incorporating an outdoor bench can transform the area into a serene oasis where you can relax and unwind. In this article, we will explore the world of elegant outdoor benches for garden seating, discussing their various styles, materials, and benefits.
1. Classic Wooden Benches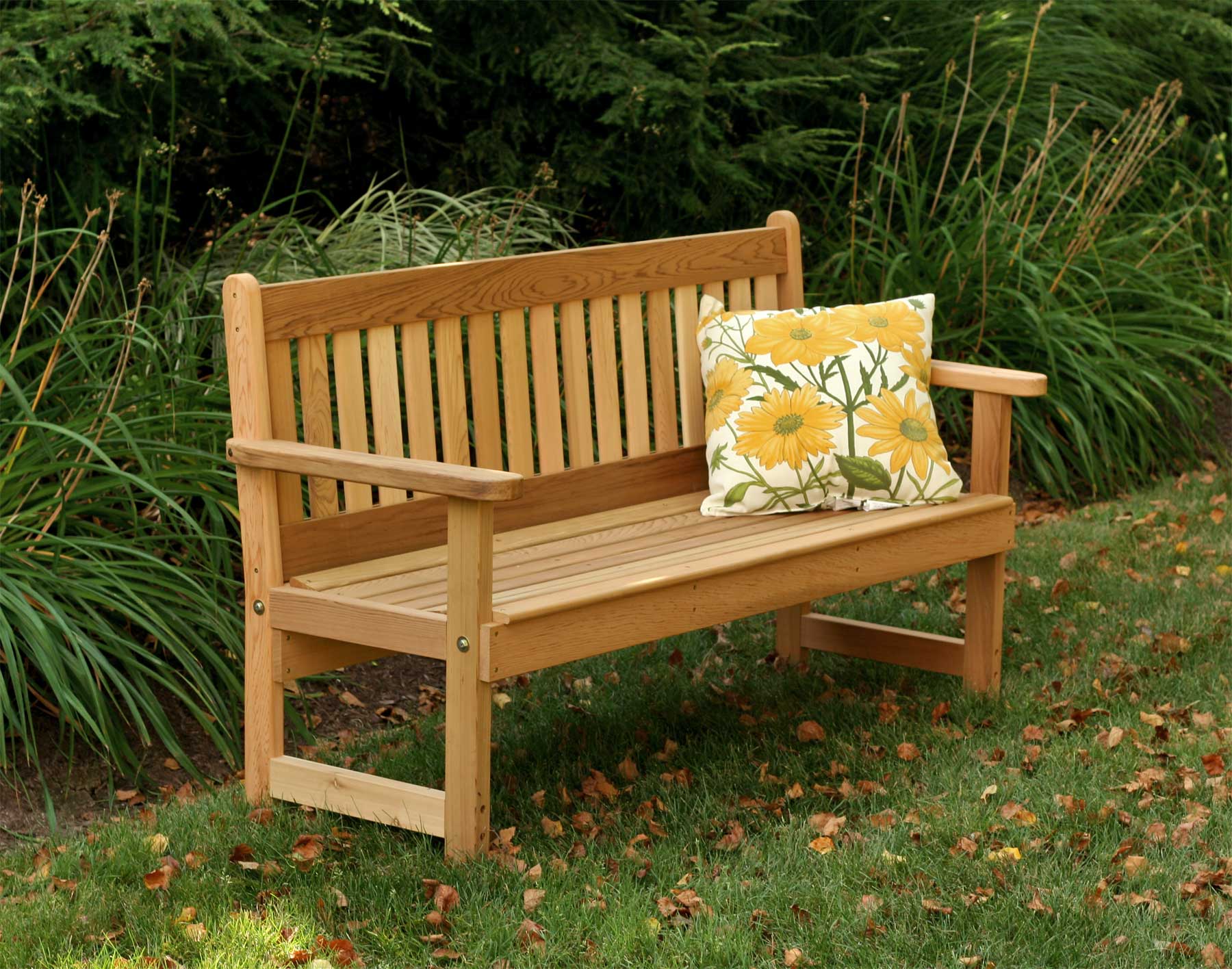 Wooden benches have long been a popular choice for outdoor seating due to their timeless appeal and durability. They blend seamlessly with nature and create a rustic, charming ambiance. Classic wooden benches are typically made from teak, cedar, or pine, which are known for their resistance to weather elements. These benches often feature intricate details, such as ornate carvings or slatted designs, adding a touch of elegance to any garden.
Teak: Teak is a popular choice for outdoor benches due to its natural oils that make it highly resistant to water, insects, and decay. It ages beautifully and develops a silvery-gray patina over time, enhancing its visual appeal.
Cedar: Cedar is another excellent option for outdoor benches. It is naturally resistant to rot and insect damage, making it a durable choice. Cedar also has a pleasant aroma that adds to the overall outdoor experience.
Pine: Pine benches offer affordability without compromising on quality. They can be stained or painted to match your garden's aesthetic and are a great choice for those on a budget.
2. Metal Benches
Metal benches are a stylish and durable option for outdoor seating. They come in a variety of materials, including cast iron, aluminum, and wrought iron, each with its unique characteristics.
Cast Iron: Cast iron benches are known for their ornate designs and intricate details. They are heavy and sturdy, making them suitable for long-term outdoor use. However, they may require occasional maintenance to prevent rust.
Aluminum: Aluminum benches are lightweight and highly resistant to rust and corrosion. They are easy to move around and require minimal maintenance. Aluminum benches often feature sleek and modern designs, perfect for contemporary garden settings.
Wrought Iron: Wrought iron benches are renowned for their elegance and durability. They are often handcrafted and feature intricate scrollwork and decorative elements. While wrought iron benches may require occasional touch-ups to prevent rust, they can withstand the test of time.
3. Stone and Concrete Benches
Stone and concrete benches are ideal for those seeking a more substantial and permanent seating option. They bring a sense of grandeur and solidity to any garden space.
Stone: Stone benches are crafted from natural stones such as granite, marble, or limestone. They exude a timeless beauty and can withstand various weather conditions. Stone benches often feature smooth, polished surfaces or rough-hewn finishes, depending on the desired aesthetic.
Concrete: Concrete benches are versatile and can be molded into various shapes and sizes. They are highly durable and require minimal maintenance. Concrete benches can be left in their natural gray finish or painted to add a pop of color to your garden.
4. Recycled Material Benches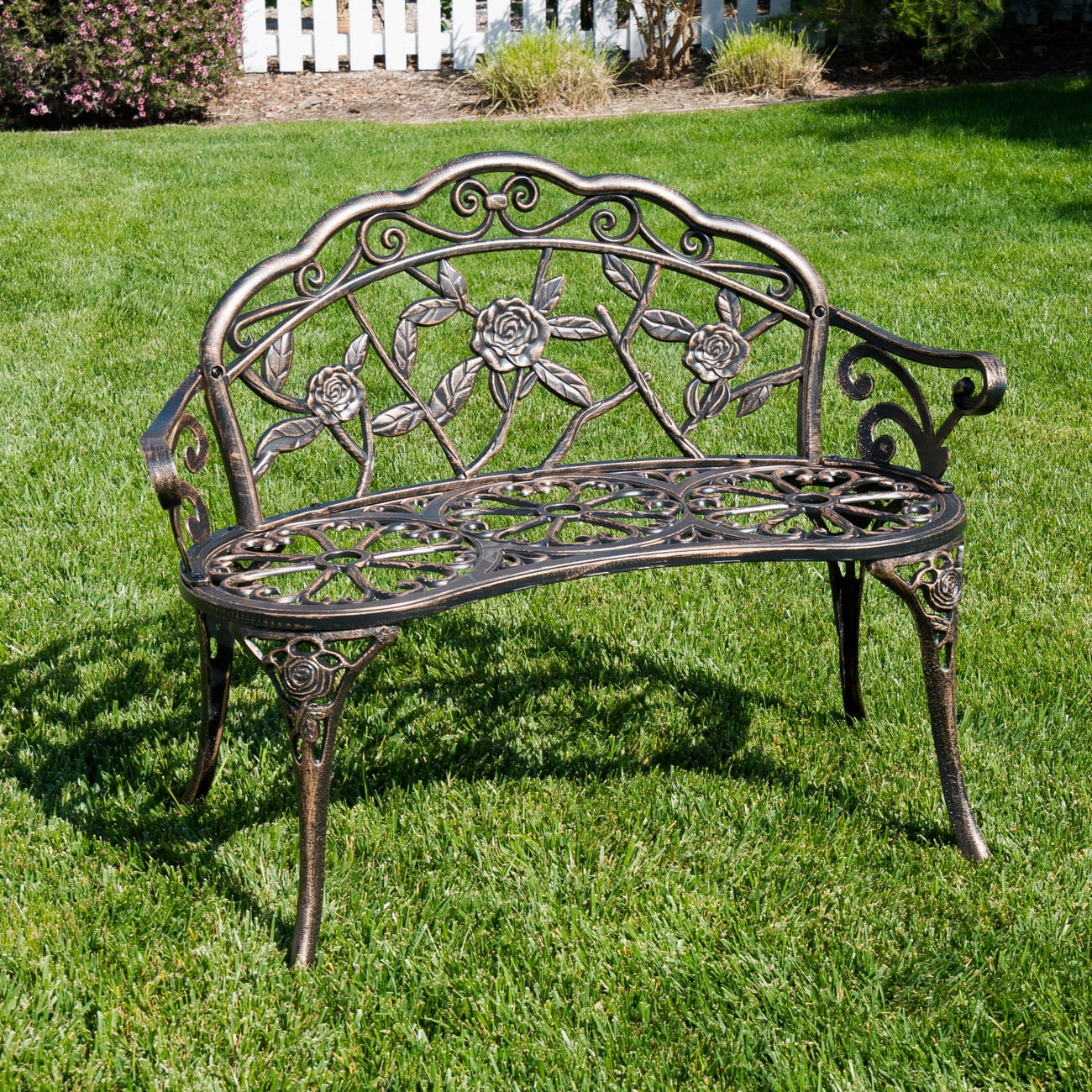 For those who prioritize sustainability and eco-friendliness, benches made from recycled materials are an excellent choice. These benches are crafted from recycled plastic, reclaimed wood, or composite materials, offering both style and environmental consciousness.
Recycled Plastic: Benches made from recycled plastic are resistant to fading, cracking, and warping. They require minimal maintenance and are available in various colors and designs. Recycled plastic benches are a great option for those looking for long-lasting, eco-friendly seating solutions.
Reclaimed Wood: Reclaimed wood benches are crafted from salvaged wood, often sourced from old buildings or furniture. They have a unique character and add a rustic charm to any garden. Reclaimed wood benches are not only environmentally friendly but also tell a story of their own.
Composite Materials: Composite benches are made from a combination of recycled plastic and wood fibers. They offer the natural look of wood with the durability and low maintenance of plastic. Composite benches are resistant to rot, insects, and fading, making them an attractive option.
Benefits of Outdoor Benches for Garden Seating
Outdoor benches offer numerous advantages beyond their aesthetic appeal. Here are some key benefits of incorporating elegant outdoor benches in your garden:
Comfort: Outdoor benches provide a comfortable seating option for you and your guests to relax and enjoy the beauty of your garden. They allow you to create a cozy and inviting atmosphere.
Socializing: Benches encourage social interaction, providing a space for friends and family to gather and spend quality time together. They are perfect for hosting outdoor gatherings and creating cherished memories.
Contemplation and Relaxation: Garden benches offer a tranquil spot for contemplation and relaxation. They allow you to immerse yourself in nature, providing a peaceful escape from daily stresses.
Versatility: Outdoor benches can be placed in various locations within your garden, such as near flower beds, under trees, or alongside pathways. They can serve as focal points or blend seamlessly with the surrounding landscape.
Increased Property Value: Well-designed outdoor seating areas, including benches, can enhance the overall value and appeal of your property. They create an inviting outdoor space, which is highly desirable to potential buyers.
Summary
In conclusion, elegant outdoor benches for garden seating offer a perfect combination of functionality and aesthetics. Whether you prefer the classic charm of wooden benches, the sleekness of metal benches, the solidity of stone and concrete benches, or the eco-friendliness of recycled material benches, there is a wide variety of options to suit every taste and garden style. By incorporating outdoor benches into your garden, you can create a serene and inviting space where you can relax, socialize, and enjoy the beauty of nature. So, why wait? Explore the world of elegant outdoor benches and transform your garden into a haven of tranquility and elegance.
Gallery: