When it comes to interior decor, glass and acrylic are two materials that have gained significant popularity in recent years. These versatile materials offer a modern and sleek aesthetic that can elevate any space. Whether you are looking to add a touch of elegance to your home or create a contemporary office environment, glass and acrylic decor ideas can provide the perfect solution. In this article, we will explore various ways you can incorporate these materials into your interior design, from furniture to accessories and beyond.
1. Glass Furniture
Glass furniture is a fantastic option for those who want to create a sense of openness and lightness in their living spaces. From glass coffee tables to dining tables and sideboards, there are endless possibilities when it comes to incorporating glass furniture into your home. The transparent nature of glass allows it to blend seamlessly with any color scheme or style, making it a versatile choice for any interior.
Additionally, glass furniture can create an illusion of more space, making it an excellent choice for smaller rooms. The reflective properties of glass can make a room appear larger and brighter, making it an ideal option for apartments or compact living spaces.
2. Acrylic Wall Decor
Acrylic wall decor is a modern and contemporary alternative to traditional framed artwork. Acrylic prints or panels can add a vibrant and unique touch to any room. The high-quality, glossy finish of acrylic enhances the colors and depth of the artwork, creating a stunning visual impact. Whether you prefer abstract designs or realistic landscapes, acrylic wall decor can provide a focal point that will capture the attention of your guests.
Furthermore, acrylic is a lightweight material, making it easy to hang on walls without the need for heavy-duty hardware. This makes it a convenient option for those who want to change their wall decor frequently or avoid damaging their walls.
3. Glass and Acrylic Lighting Fixtures
Lighting fixtures made from glass or acrylic can add a touch of sophistication and elegance to any space. From chandeliers to pendant lights and table lamps, these materials can create a mesmerizing play of light and shadow, enhancing the overall ambiance of a room.
Glass lighting fixtures can range from traditional and ornate designs to sleek and minimalist styles. On the other hand, acrylic lighting fixtures offer a more contemporary and futuristic look, often featuring unique shapes and patterns. Whether you prefer a classic or modern aesthetic, there is a glass or acrylic lighting fixture to suit your taste.
4. Glass and Acrylic Accessories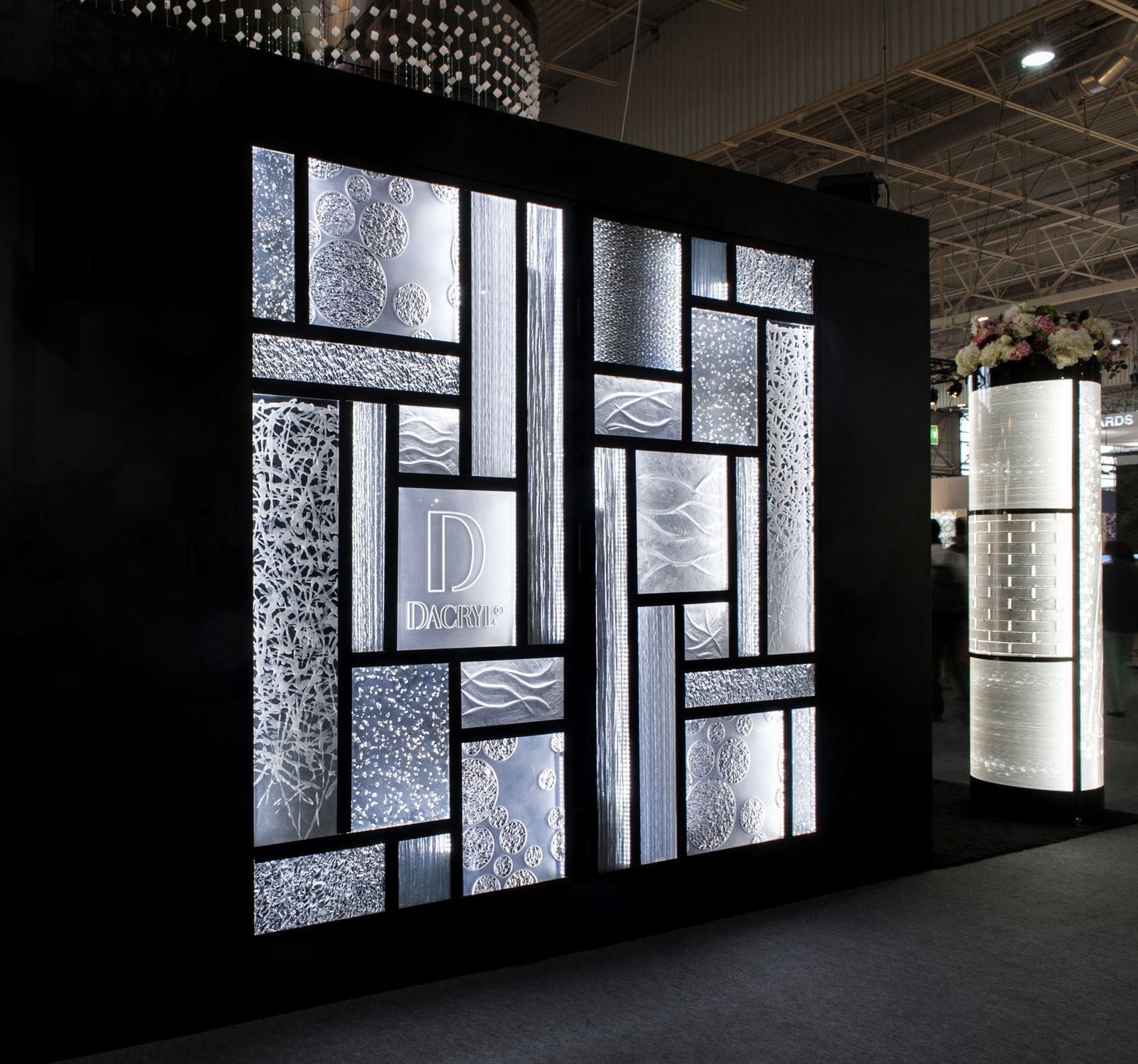 If you are looking to add subtle touches of glass or acrylic to your decor, accessories are the perfect choice. Glass vases, bowls, and candle holders can add a touch of elegance to any table or shelf. These transparent or translucent pieces can be filled with colorful stones, flowers, or candles to create a stunning visual display.
Acrylic accessories, on the other hand, offer a more contemporary and playful vibe. From acrylic photo frames to desk organizers and coasters, these accessories can add a pop of color and modernity to any space.
Summary
Glass and acrylic decor ideas offer a plethora of possibilities for enhancing your interior design. From glass furniture that creates a sense of openness to acrylic wall decor that adds a vibrant touch, these materials can transform any space into a modern and sophisticated environment.
When incorporating glass and acrylic into your decor, consider the overall style and theme of your space. Whether you prefer a classic or contemporary look, there are options to suit your taste. Additionally, don't be afraid to mix and match glass and acrylic with other materials to create a unique and personalized aesthetic.
Remember, the key to successful interior design is to create a cohesive and harmonious space. By carefully selecting glass and acrylic decor pieces that complement your existing furniture and color scheme, you can achieve a stylish and visually pleasing environment that reflects your personality and taste.