The Charm of Rustic Decor in Bathrooms
Rustic decor has gained immense popularity in recent years, and it's not hard to see why. The combination of open shelves and aged accents creates a warm and inviting atmosphere, perfect for creating a cozy retreat in your bathroom. In this article, we will explore the beauty and functionality of open shelves and aged accents, and how they can transform your bathroom into a rustic haven.
The Appeal of Open Shelves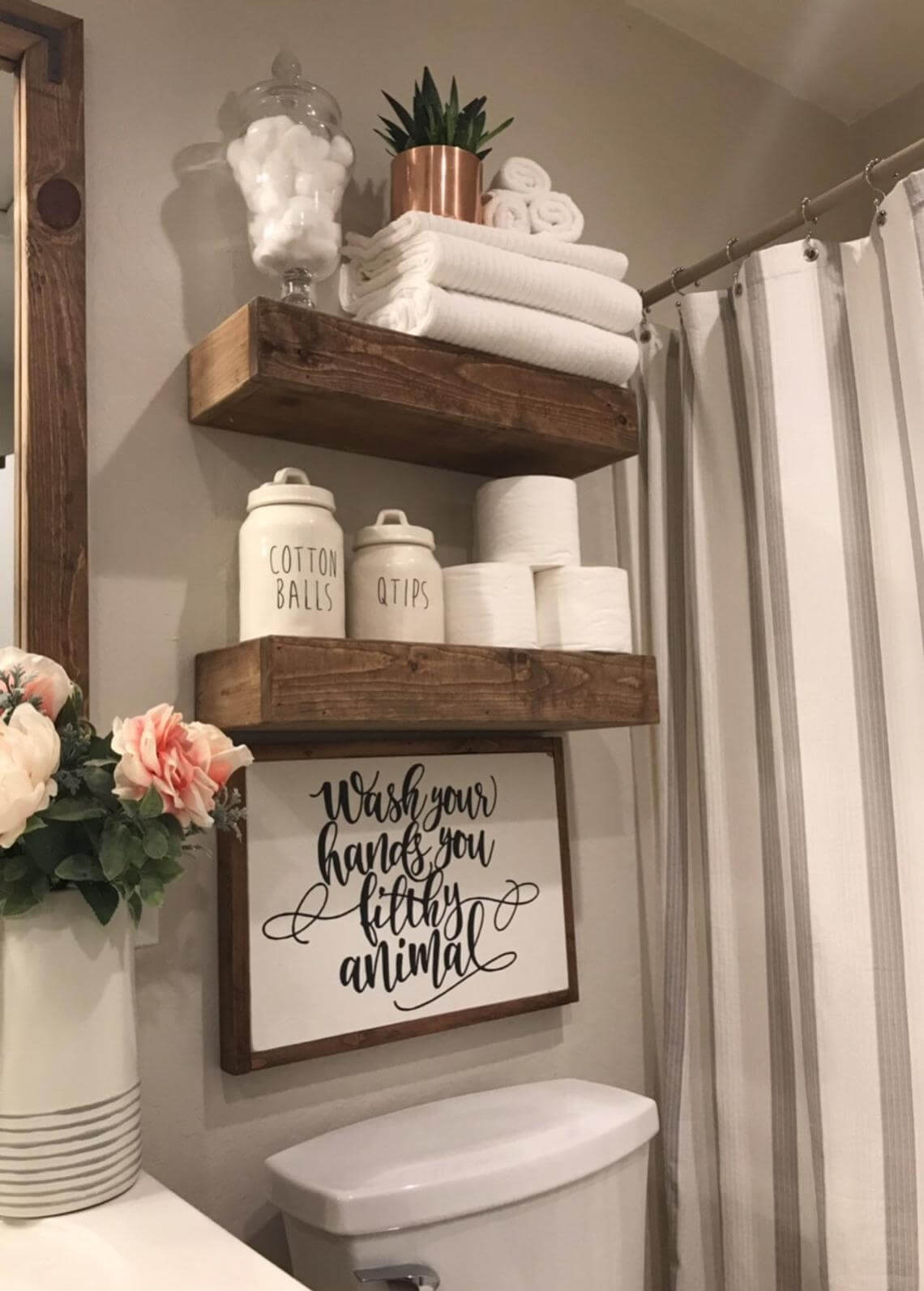 Open shelves are a hallmark of rustic decor, and for good reason. They offer a unique way to display and organize bathroom essentials while adding a touch of charm. Here are some reasons why open shelves are a great addition to any rustic bathroom:
Easy access: Open shelves make it easy to grab items quickly, especially when you're in a hurry. You won't have to rummage through cabinets to find what you need.
Showcasing decor: With open shelves, you can display your favorite decorative items, such as plants, candles, or vintage bottles. This adds a personal touch and brings life to your bathroom.
Space-saving: Open shelves can help maximize space in small bathrooms. By utilizing vertical storage, you can keep your essentials within reach without cluttering countertops or cabinets.
Affordability: Open shelves are often more cost-effective compared to traditional cabinets. You can easily find stylish and affordable shelving options at home improvement stores or repurpose old wooden crates for a DIY project.
Aged Accents for a Timeless Look
Aged accents play a crucial role in achieving the rustic look in your bathroom. Whether it's reclaimed wood, vintage accessories, or distressed finishes, these elements add character and a sense of history. Here are some aged accents that can elevate your bathroom's rustic charm:
Reclaimed wood: Incorporating reclaimed wood into your bathroom decor not only adds a rustic touch but also promotes sustainability. You can use reclaimed wood for vanity countertops, shelves, or even as a backdrop for a statement wall.
Vintage accessories: Look for vintage accessories like old mirrors, antique light fixtures, or weathered metal accents. These pieces bring a sense of nostalgia and authenticity to your bathroom.
Distressed finishes: Choose furniture and fixtures with distressed finishes, such as vanities, cabinets, or towel racks. These finishes give the impression of age and wear, adding to the rustic aesthetic.
Exposed pipes: Embrace the raw beauty of exposed pipes by leaving them visible or painting them in a contrasting color. This industrial element adds a unique charm to your rustic bathroom.
Creating a Balanced Rustic Bathroom
While open shelves and aged accents are key components of rustic decor, it's important to strike a balance to avoid overwhelming the space. Here are some tips to create a well-balanced rustic bathroom:
Mix materials: Incorporate a variety of materials to add depth and interest. Combine wood, metal, and stone elements to create a harmonious blend.
Neutral color palette: Stick to a neutral color palette with earthy tones like beige, brown, and gray. This allows the rustic elements to shine without overpowering the space.
Minimalism with purpose: Keep the clutter at bay by embracing a minimalist approach. Choose essential items to display on your open shelves and avoid overcrowding the space.
Bring in nature: Add a touch of nature with potted plants, dried flowers, or natural textures like jute or woven baskets. This enhances the rustic feel and connects your bathroom to the outdoors.
Summary
Open shelves and aged accents are essential elements of rustic decor that can transform your bathroom into a cozy and inviting space. The combination of easy access, showcasing decor, space-saving, and affordability makes open shelves a practical and stylish choice. Aged accents, such as reclaimed wood, vintage accessories, distressed finishes, and exposed pipes, add character and a sense of history to your bathroom. Remember to create a balanced rustic bathroom by mixing materials, sticking to a neutral color palette, embracing minimalism, and bringing in elements of nature. With these tips in mind, you can create a rustic haven in your bathroom that exudes warmth and charm.