Introduction
Rustic lighting solutions can instantly transform any space, creating a warm and inviting atmosphere. Whether you are decorating a cozy cabin in the woods or looking to add a touch of rustic charm to your home, the right lighting can make all the difference. In this article, we will explore various rustic lighting options that can help set the mood in any room.
1. Chandeliers
Chandeliers are a classic choice for rustic lighting. They add elegance and charm to any room while providing ample light. Rustic chandeliers often feature natural materials such as wood, iron, or antlers, creating a unique and rustic look. They are perfect for dining rooms, entryways, or living rooms, where they can become a focal point of the space.
2. Pendant Lights
Pendant lights are versatile and can be used in various settings. In a rustic-themed room, pendant lights made of metal or glass with a distressed finish can add a touch of vintage appeal. They work well over kitchen islands, dining tables, or as bedside lighting. Pendant lights also offer the advantage of adjustable height, allowing you to customize the lighting to suit your needs.
3. Wall Sconces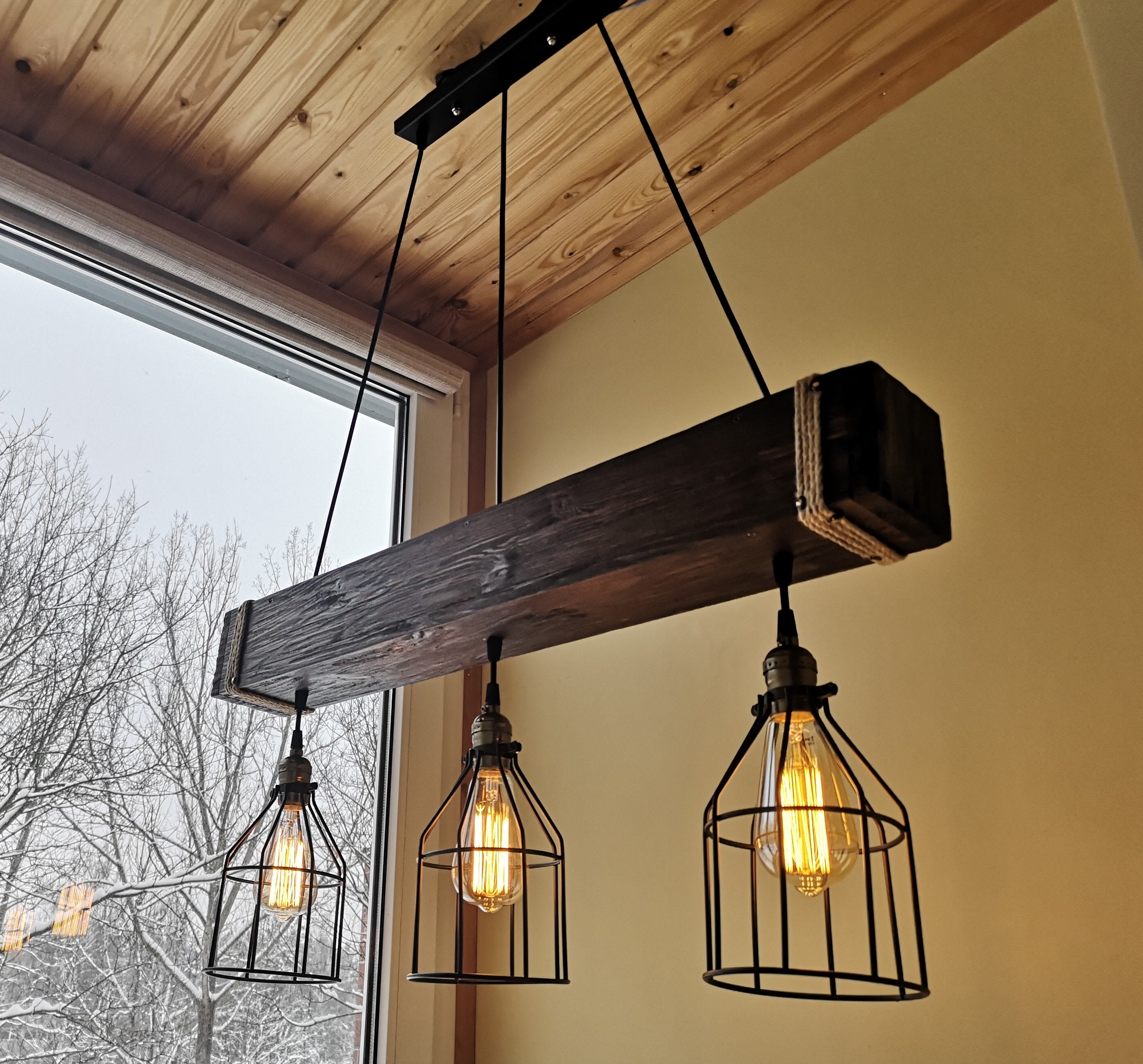 Wall sconces are an excellent choice for adding ambient lighting to any space. They can be used in hallways, bathrooms, or bedrooms to create a cozy atmosphere. Rustic wall sconces often feature wrought iron or bronze finishes, and some even incorporate elements like mason jars or lantern-style designs for a truly rustic feel.
4. Table Lamps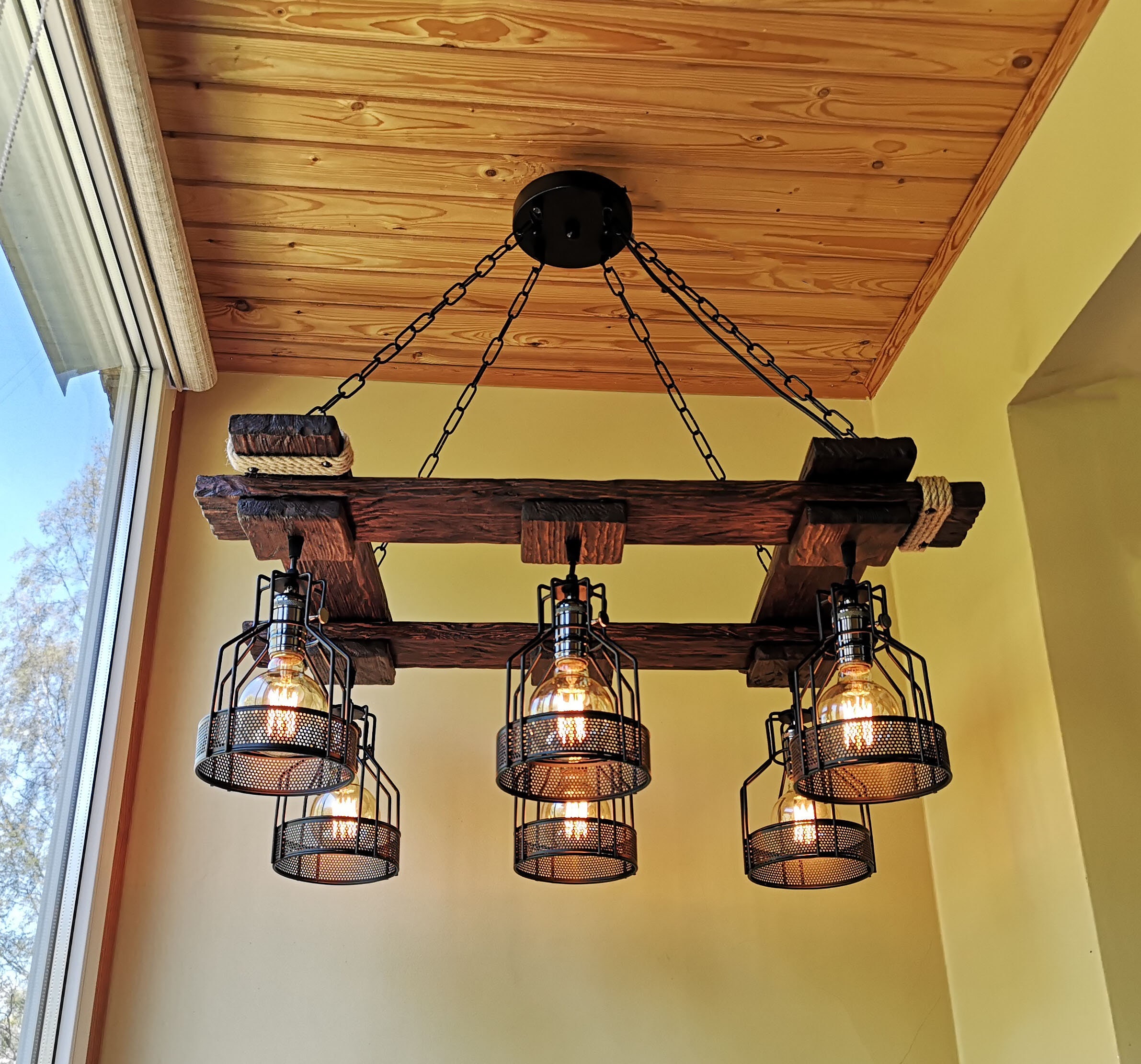 Table lamps are the perfect addition to bedside tables, desks, or side tables. When choosing rustic table lamps, consider those made with distressed wood, metal, or natural materials like driftwood or rattan. These lamps can provide both functional lighting and a decorative element that enhances the rustic vibe of the room.
5. Floor Lamps
For larger spaces or areas where you need more focused lighting, rustic floor lamps are an excellent choice. They can be used to illuminate reading nooks, corners of a living room, or as decorative pieces. Look for floor lamps with unique designs, such as tree branches or twisted metal, to add a rustic touch to your space.
6. Outdoor Lighting
Rustic lighting is not limited to indoor spaces; it can also be used to enhance the exterior of your home. Outdoor lighting options such as lanterns, string lights, or wall-mounted fixtures can create a warm and inviting ambiance in your outdoor living areas. Consider using rustic lighting to illuminate pathways, patios, or gardens, adding a cozy and welcoming atmosphere to your outdoor space.
Conclusion
Rustic lighting solutions offer a range of options to set the mood and add a touch of charm to any space. From chandeliers and pendant lights to wall sconces and outdoor fixtures, there are countless ways to incorporate rustic lighting into your home. By choosing the right lighting fixtures and materials, you can create a cozy and inviting atmosphere that complements your overall rustic decor. So, why not explore the world of rustic lighting and transform your space into a warm and welcoming retreat?