Rustic meets refined: two contrasting styles that, when harmoniously combined, create a captivating aesthetic that is both timeless and alluring. This delicate balance is especially prominent in Mediterranean spaces, where the warmth of rustic elements and the elegance of refined touches coexist in perfect harmony. In this article, we will explore the art of navigating the balance between rustic and refined in Mediterranean spaces, and discover how to create a truly captivating and inviting environment.
The Essence of Mediterranean Spaces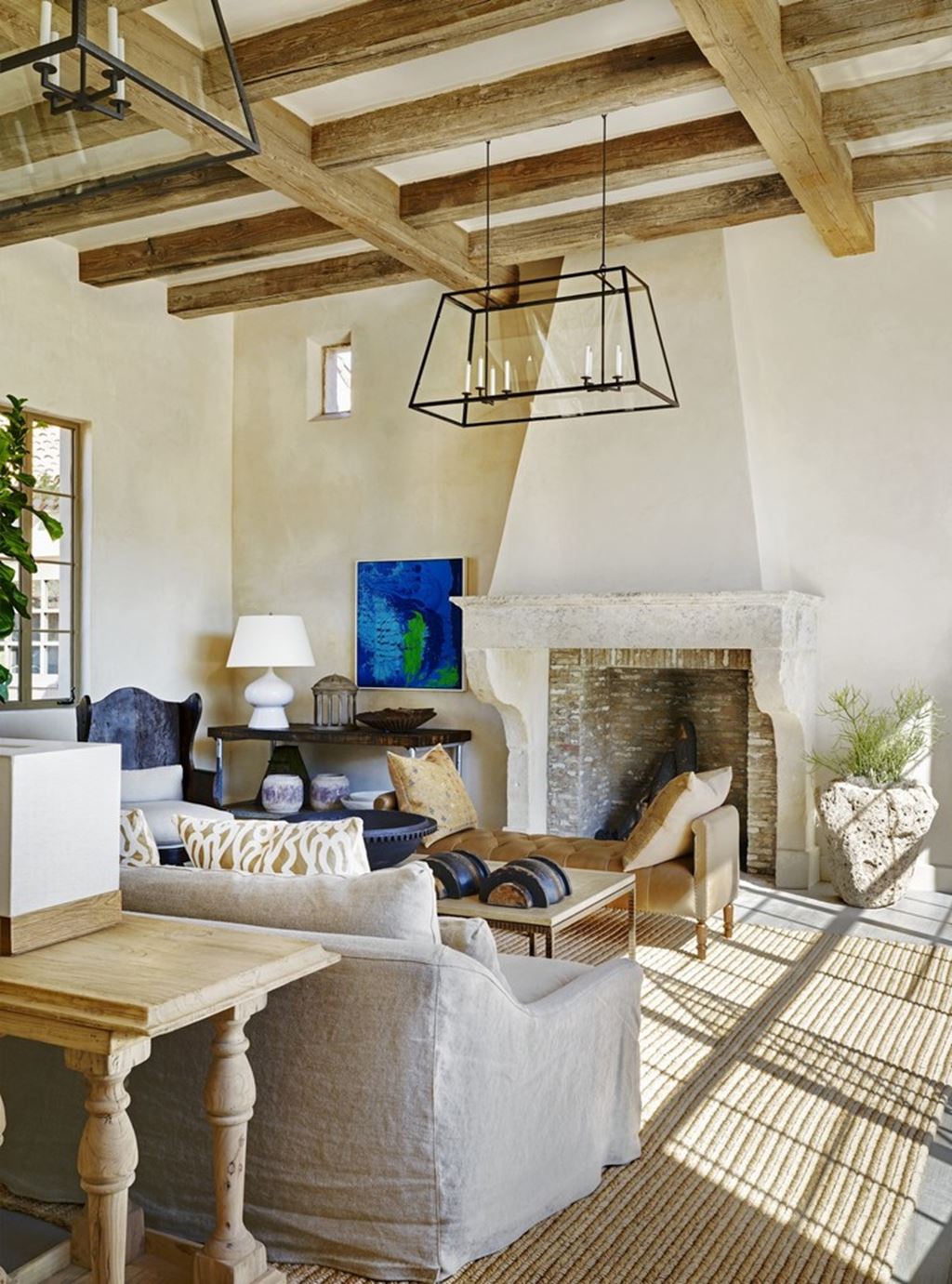 Mediterranean spaces are known for their rich history, vibrant colors, and a sense of effortless beauty. These spaces draw inspiration from the coastal regions that border the Mediterranean Sea, such as Italy, Greece, and Spain. The Mediterranean style embraces a mix of influences, including rustic, traditional, and even a touch of modern elements.
When it comes to Mediterranean interiors, the goal is to create a space that feels warm, inviting, and comfortable, while also exuding an air of refinement and elegance. Achieving this delicate balance requires careful consideration of various design elements, including materials, colors, textures, and furniture choices.
The Rustic Charm
Rustic elements play a vital role in Mediterranean spaces, adding a sense of warmth and character. These elements are often inspired by the natural surroundings, such as the earthy tones of the Mediterranean landscape and the weathered textures of traditional architecture. Incorporating rustic touches can bring a sense of authenticity and a connection to the past.
When incorporating rustic elements, it is essential to choose materials that reflect the Mediterranean aesthetic. Natural materials like stone, terracotta, and wood are excellent choices. These materials not only add warmth and texture to the space but also create a visual link to the Mediterranean's natural beauty.
In terms of furniture, opt for pieces that have a weathered or distressed look. Antique or vintage furniture can add a touch of history and charm to the space. Wicker and rattan furniture, reminiscent of coastal living, can also contribute to the rustic appeal.
Refined Elegance
While rustic elements provide a sense of warmth and nostalgia, refined touches elevate the Mediterranean space to a new level of elegance. These refined elements bring sophistication and a sense of luxury to the overall design.
Start by choosing a color palette that reflects the Mediterranean style. Soft, earthy tones like sandy beige, warm terracotta, and shades of blue are commonly used in Mediterranean interiors. These colors create a serene and calming ambiance while providing a backdrop for refined furnishings.
When it comes to furniture, opt for pieces with clean lines and elegant details. Incorporate elements like tufted upholstery, intricate carvings, and metallic accents. These refined touches add a sense of luxury and sophistication to the space.
Incorporating refined materials such as marble, polished metals, and crystal chandeliers can further enhance the elegance of the Mediterranean space. These materials reflect light and create a sense of opulence, elevating the overall aesthetic.
Navigating the Balance
Creating a harmonious balance between rustic and refined elements in Mediterranean spaces requires a thoughtful approach. Here are some tips to help you navigate this delicate balance:
Start with a neutral base: Begin by establishing a neutral base with walls, floors, and larger furniture pieces in earthy tones. This will provide a foundation for both rustic and refined elements to shine.
Layer textures: Mix textures to create visual interest and depth. Pair rustic materials like exposed brick or stone walls with refined fabrics like silk or velvet upholstery.
Contrast old and new: Blend antique or vintage pieces with contemporary elements to create a sense of balance and intrigue.
Embrace asymmetry: The Mediterranean style is known for its informal and relaxed feel. Embrace asymmetry in furniture placement and decor arrangements for a more authentic and organic look.
Balance colors: Use refined elements in complementary colors to balance the warmth of rustic materials. For example, pair a rustic terracotta tile floor with a refined blue velvet sofa.
Gallery
Image 1: Mediterranean-style living room featuring a blend of rustic and refined elements.
Image 2: Rustic dining area with a touch of refined elegance, showcasing a mix of natural materials and elegant furniture.
Image 3: Mediterranean-inspired bedroom with a rustic headboard and refined bedding, creating a cozy and inviting space.
Summary
Rustic meets refined: the art of balancing these two contrasting styles is crucial in creating captivating Mediterranean spaces. By incorporating rustic elements that reflect the natural surroundings and infusing refined touches that add elegance and sophistication, a harmonious balance can be achieved. Through careful consideration of materials, colors, textures, and furniture choices, one can create a truly inviting and alluring Mediterranean space. The key lies in navigating the delicate balance between rustic and refined elements, resulting in a timeless aesthetic that exudes warmth, character, and refined elegance.