Introduction
Teak furniture is known for its durability, beauty, and versatility. It has been a popular choice for outdoor and indoor furniture for many years. However, as with any industry, there are concerns about its environmental impact. In this article, we will explore the various aspects of teak furniture's environmental impact, including the sourcing of teak wood, deforestation concerns, and sustainable alternatives.
The Sourcing of Teak Wood
Teak wood comes from the Tectona grandis tree, which is native to Southeast Asia. The region's tropical climate and abundance of rain make it an ideal environment for teak tree growth. However, the demand for teak wood has led to unsustainable logging practices in some areas.
Many teak furniture manufacturers source their wood from plantations rather than natural forests. These plantations are specifically grown for timber production and employ sustainable forestry practices. The cultivation of teak trees in plantations helps to mitigate the environmental impact of logging in natural forests.
It is important for consumers to be aware of the sourcing practices of teak furniture manufacturers. Look for certifications such as the Forest Stewardship Council (FSC) that ensure the wood comes from responsibly managed forests.
Deforestation Concerns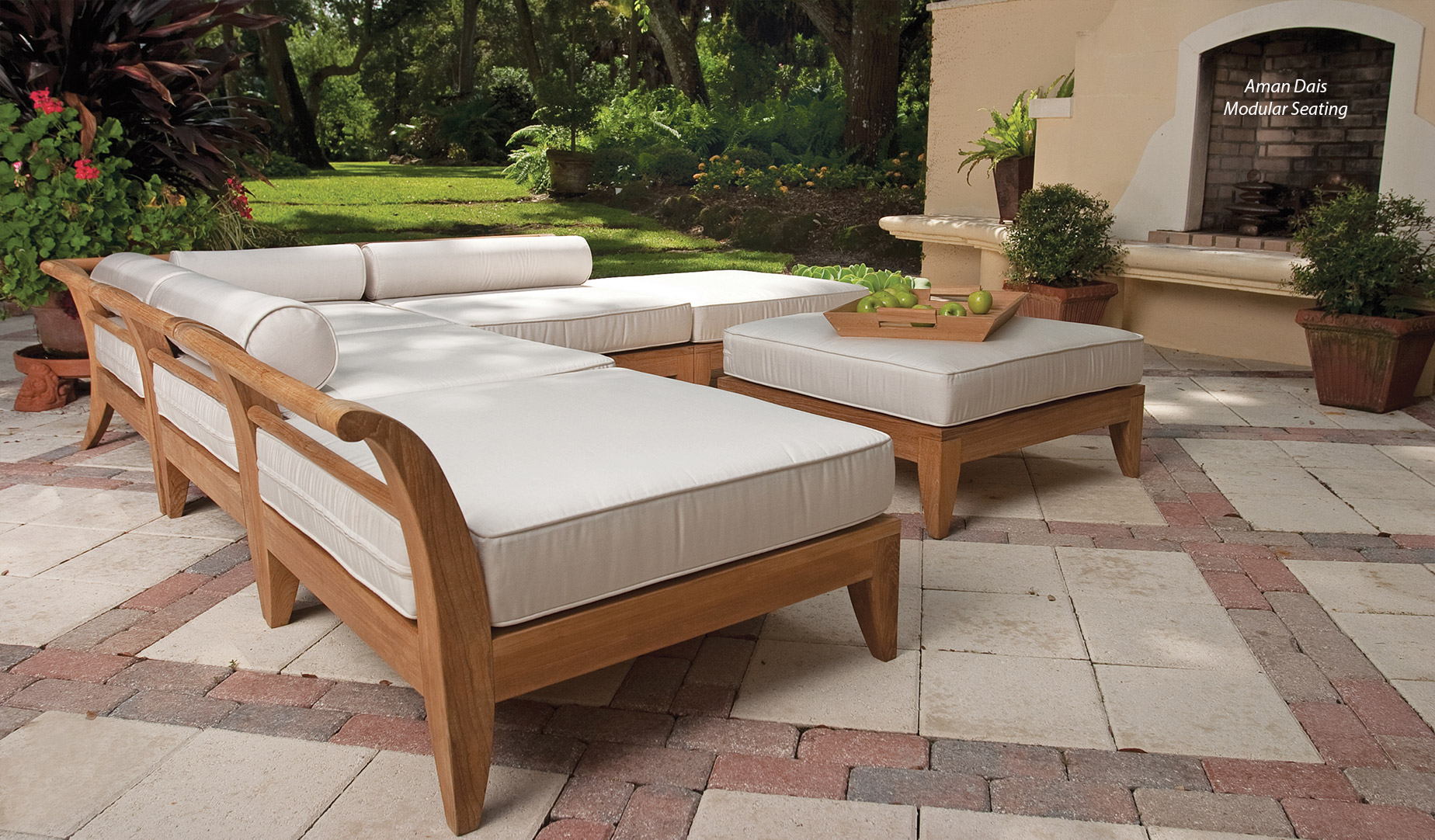 One of the main environmental concerns associated with teak furniture is deforestation. The demand for teak wood has led to illegal logging practices in some regions, resulting in the destruction of natural habitats and loss of biodiversity.
However, the teak industry has made efforts to address these concerns. Sustainable forestry practices, such as selective logging and reforestation, are being implemented to ensure the long-term viability of teak wood production.
Consumers can play a role in reducing deforestation by choosing teak furniture from sustainable sources and supporting companies that prioritize environmental conservation.
Sustainable Alternatives
While teak furniture is highly valued for its beauty and durability, there are sustainable alternatives available for those concerned about its environmental impact.
One alternative is reclaimed teak wood. Reclaimed teak is sourced from old structures, such as buildings and boats, and repurposed into furniture. This reduces the demand for new teak wood and gives new life to material that might otherwise go to waste.
Another option is to choose furniture made from other sustainable woods, such as bamboo or acacia. These woods have similar properties to teak and can be responsibly sourced.
Environmental Benefits of Teak Furniture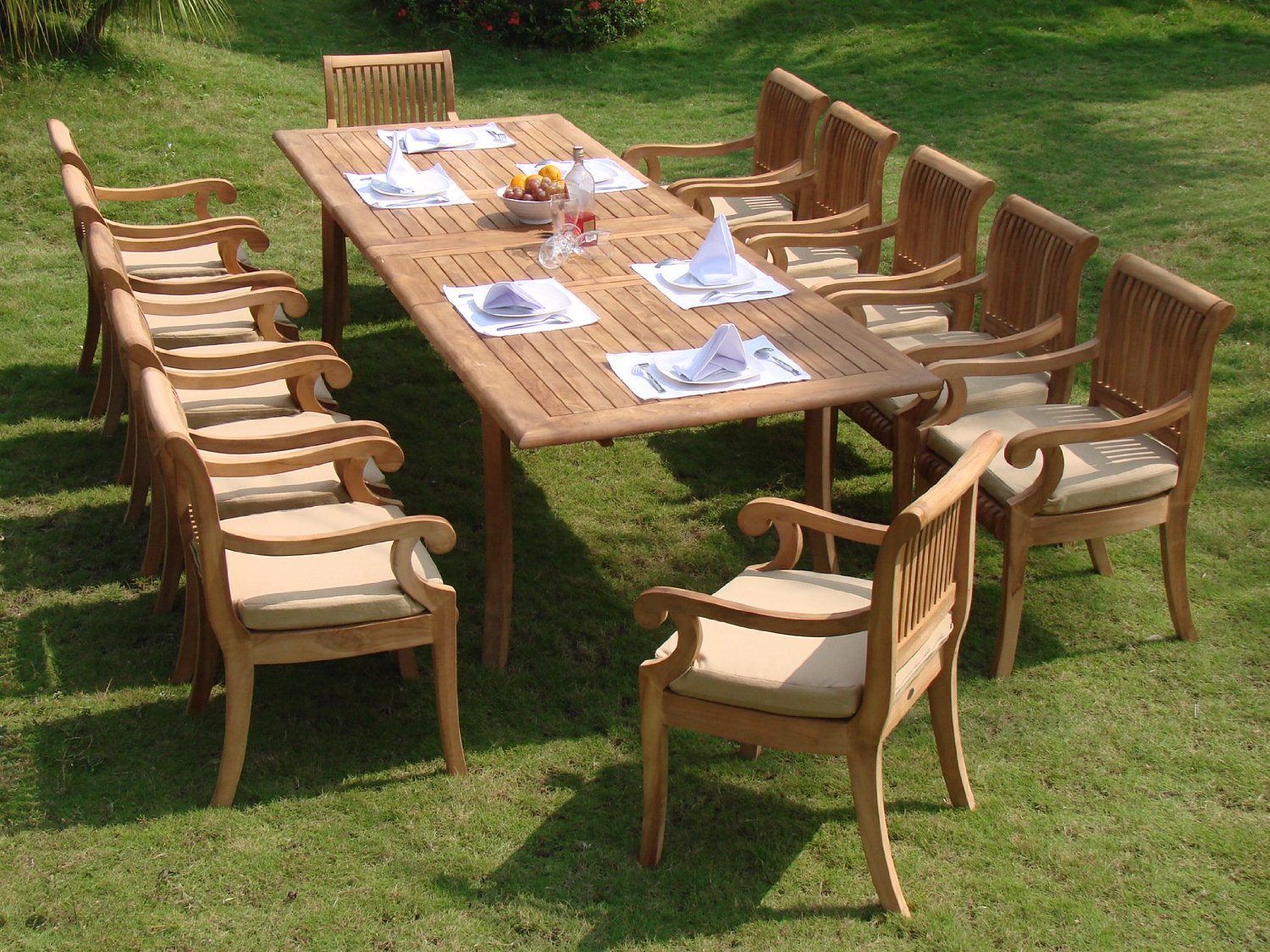 While it is important to acknowledge the environmental concerns associated with teak furniture, it is also worth considering its positive aspects.
Teak wood is highly durable and long-lasting, which reduces the need for frequent replacements. This helps to minimize waste and the overall environmental impact of furniture production.
In addition, teak wood has natural oils that make it resistant to rot, pests, and weather damage. This means that teak furniture often requires less maintenance and the use of chemical treatments compared to other types of wood.
The Role of Responsible Consumption
Ultimately, the environmental impact of teak furniture can be mitigated through responsible consumption and supporting sustainable practices.
When purchasing teak furniture, look for certifications that guarantee the wood comes from responsibly managed forests. Consider reclaimed teak or alternative sustainable woods as alternatives.
Additionally, take care of your teak furniture to extend its lifespan. Regular maintenance and proper storage can ensure that your furniture lasts for many years, reducing the need for replacements.
Conclusion
Teak furniture's environmental impact is a complex issue that requires consideration of various factors. While there are concerns about deforestation and unsustainable sourcing practices, the industry has made efforts to promote sustainability and responsible forestry.
By choosing teak furniture from certified sources, considering sustainable alternatives, and practicing responsible consumption, consumers can make a positive impact on the environment while enjoying the beauty and durability of teak furniture.