The Fireplace Factor: Cozying Up With Rustic Mantel Decor Ideas
Fireplaces have long been a symbol of warmth, comfort, and coziness. They not only provide heat but also serve as a focal point in a room, creating an inviting atmosphere. One way to enhance the beauty of a fireplace is by decorating its mantel. In this article, we will explore rustic mantel decor ideas that can transform your fireplace into a charming and cozy space.
1. Embrace Natural Elements
When it comes to rustic decor, natural elements play a significant role. Incorporating items such as reclaimed wood, stones, or branches can add a touch of nature to your mantel. Consider using a reclaimed wood beam as a mantel shelf or arrange an assortment of stones and pebbles for an earthy vibe. These natural elements not only bring warmth but also create a visually appealing focal point.
2. Display Art and Mirrors
Artwork and mirrors can add depth and character to your mantel decor. Consider hanging a rustic landscape painting or a vintage frame with a family photo. Mirrors, whether antique or distressed, can also create an illusion of space and reflect the natural light from the fireplace. Choose pieces that complement the overall rustic theme and provide a visually pleasing contrast.
3. Utilize Candlelight
Nothing can beat the warm and flickering glow of candlelight. Utilize candle holders or lanterns of different sizes and shapes to create a cozy ambiance. Place them strategically on your mantel to add a rustic charm. Opt for unscented candles to avoid overpowering the natural aroma of burning wood. The soft light will create a soothing atmosphere, perfect for unwinding after a long day.
4. Incorporate Textures
Rustic decor is all about texture. Introduce cozy textures to your mantel by adding items such as woven baskets, chunky knit blankets, or burlap accents. These elements not only add visual interest but also provide a tactile experience. Mix and match different textures to create a layered and inviting display that invites you to snuggle up by the fire.
5. Personalize with Collectibles
Add a personal touch to your mantel by showcasing your favorite collectibles or treasured items. Whether it's vintage books, antique clocks, or family heirlooms, incorporating personal artifacts adds a sense of history and personality to the space. Arrange them creatively, using different heights and groupings, to make your mantel decor truly unique.
6. Seasonal Accents
Refresh your mantel decor with seasonal accents to keep it interesting year-round. During the fall, incorporate pumpkins, leaves, and warm-toned accessories. In winter, bring in pinecones, evergreen branches, and festive ornaments. Spring and summer can be celebrated with flowers, seashells, or vibrant colors. By changing these small details, you can transform your mantel to match the mood and season.
Gallery
Here is a gallery of rustic mantel decor ideas to inspire you: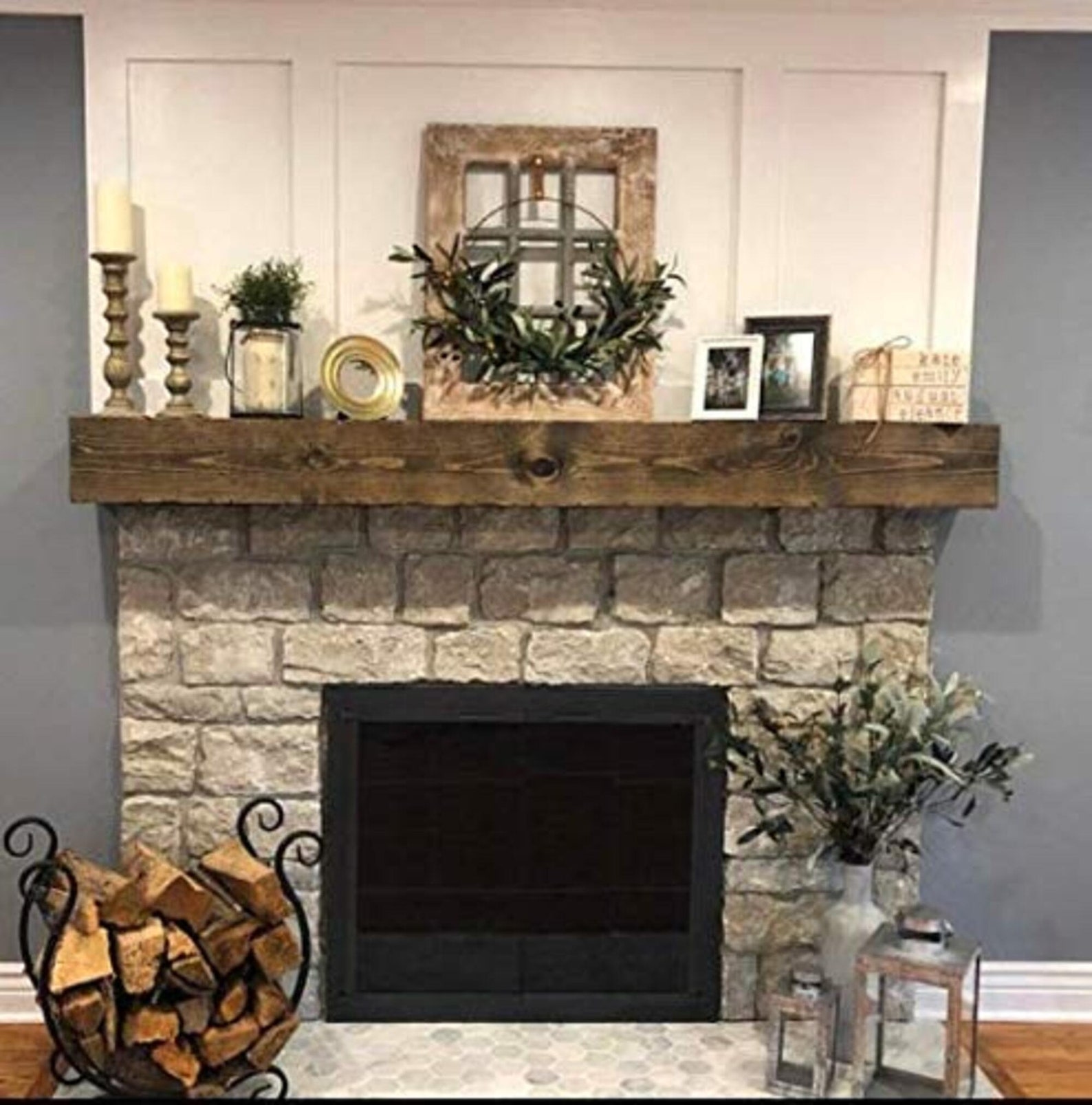 Summary
Decorating your mantel with rustic elements can transform your fireplace into a cozy and inviting space. By incorporating natural elements, displaying art and mirrors, utilizing candlelight, adding textures, personalizing with collectibles, and incorporating seasonal accents, you can create a rustic mantel decor that reflects your style and enhances the overall ambiance of the room. Let your creativity flow and enjoy the warmth and charm of your rustic fireplace.