Introduction
When it comes to decorating a cottage, many people are turning to upcycling as a sustainable and cost-effective solution. Upcycling refers to the process of transforming old or discarded items into something new and useful. Not only does upcycling help reduce waste and minimize the ecological footprint, but it also adds a unique touch to the cottage decor. In this article, we will explore various upcycling ideas that can be implemented in a cottage to create a sustainable and stylish living space.
1. Furniture Upcycling
One of the easiest and most popular ways to upcycle in a cottage is through furniture transformation. Instead of buying new furniture, consider giving old pieces a new lease on life. Here are some furniture upcycling ideas:
Repainting: Give your old wooden furniture a fresh look by repainting it. Choose eco-friendly paint options to reduce the environmental impact.

Reupholstering: Update outdated or worn-out upholstery on chairs and sofas by reupholstering them with new fabric. Look for sustainable and natural materials.

Modifying: Get creative and transform a piece of furniture into something entirely different. For example, turn an old ladder into a bookshelf or a wooden crate into a coffee table.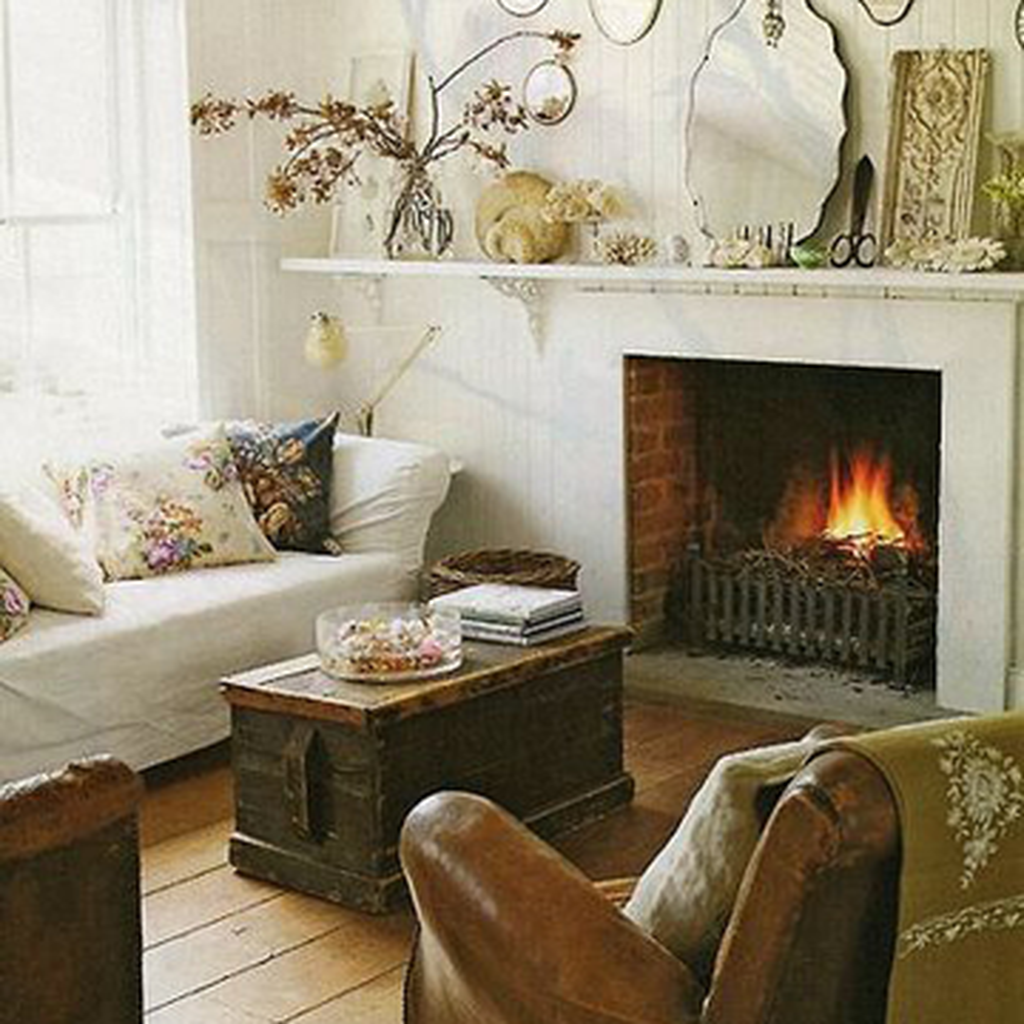 2. Lighting Fixtures
Lighting plays a crucial role in creating the ambiance of a cottage. Instead of buying new lighting fixtures, consider upcycling existing ones or creating your own unique pieces. Here are some ideas:
Mason Jar Lights: Repurpose mason jars by turning them into pendant lights. Simply attach a light bulb and a cord inside the jar, and hang it from the ceiling.

Bottle Lamps: Empty wine bottles can be transformed into stylish lamps by adding a lamp kit and a lampshade. This creates a rustic and cozy atmosphere.

Branch Chandeliers: Gather fallen branches from the surrounding area and create a stunning chandelier by attaching them to a central light fixture. This brings a touch of nature indoors.
3. Textile Upcycling
Textiles are an essential element of cottage decor. Instead of buying new textiles, consider upcycling old ones to reduce waste and add a personal touch to your cottage. Here are some textile upcycling ideas:
Patchwork Pillows: Use old fabric scraps or repurpose old clothes to create unique patchwork pillows. This adds color and texture to your cottage.

Vintage Quilts: Give old quilts a new life by using them as curtains or throws. This not only adds a cozy feel but also preserves a piece of history.

Rug Weaving: Transform old bedsheets or t-shirts into a woven rug. This is a great way to repurpose textiles that would otherwise end up in a landfill.
4. Decorative Items
Upcycling is not limited to furniture and textiles. Decorative items can also be repurposed to create unique and sustainable decor for your cottage. Here are some ideas:
Vintage Frames: Find old frames at thrift stores or flea markets and use them to display artwork or family photos. This adds a touch of nostalgia to your cottage decor.

Tin Can Planters: Empty tin cans can be transformed into charming planters by painting them and adding some soil and plants. This brings a bit of greenery indoors.

Wine Cork Boards: Collect wine corks and create a bulletin board by gluing them together. This is a functional and stylish way to display notes and photos.
5. Outdoor Upcycling
Don't forget about the outdoor space when it comes to upcycling. Here are some ideas to create sustainable and charming outdoor decor:
Pallet Furniture: Repurpose wooden pallets into outdoor furniture such as benches or tables. Sand them down and add some outdoor paint or stain for a finished look.

Garden Sculptures: Use old metal objects such as tools or utensils to create unique garden sculptures. This adds a whimsical touch to your outdoor space.

Recycled Planters: Repurpose old buckets, tires, or even broken pottery into planters. This adds visual interest while reducing waste.
Summary
Upcycling in the cottage is a fantastic way to create sustainable and stylish decor while reducing waste. From furniture transformation to lighting fixtures and textile upcycling, there are plenty of opportunities to get creative and add a personal touch to your cottage. By repurposing old items, you not only contribute to a more sustainable environment but also create a unique living space that reflects your personality and values. So, why not start upcycling in your cottage today?