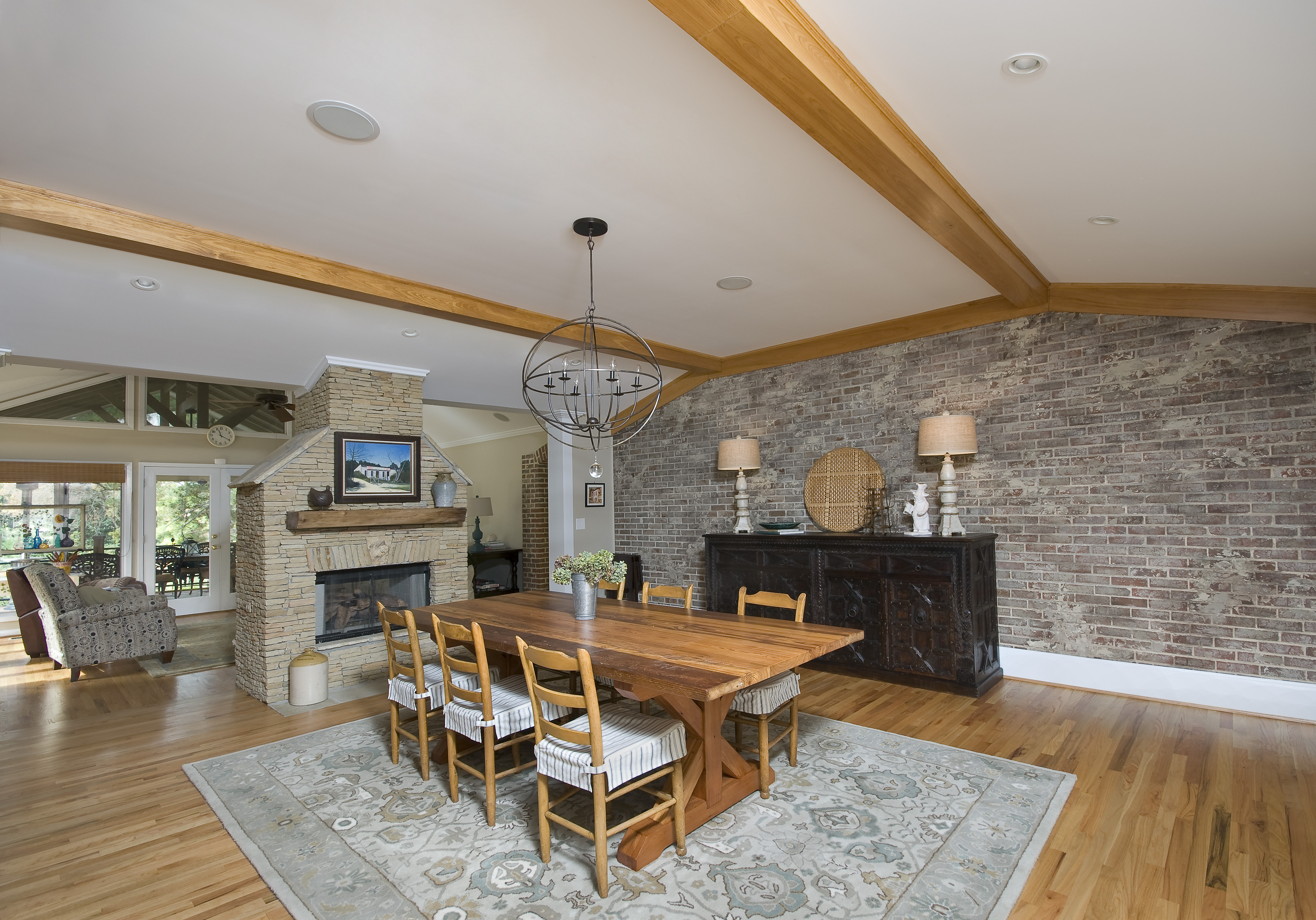 Creating a rustic retreat at home brings to mind cozy evenings by the fireplace, warm colors, and natural textures. The combination of warm woods and woven textures can transform any space into a comfortable and inviting sanctuary. In this article, we will explore different ways to incorporate these elements into your home decor, from furniture choices to accessories and finishes.
Choosing the Right Wood
The first step in creating a rustic retreat is selecting the right type of wood. Opt for warm and rich tones that exude a natural and earthy feel. Some popular choices include oak, pine, walnut, and cherry wood. These woods not only add warmth to the space but also provide durability and timeless appeal.
When selecting furniture pieces, consider the various finishes available. Lighter finishes, such as natural or whitewashed, create a more airy and contemporary rustic look. On the other hand, darker finishes, such as espresso or chestnut, add depth and a more traditional feel.
Integrating Woven Textures
Woven textures are essential in creating a rustic retreat. They add visual interest and a sense of coziness to the space. Incorporate woven elements through furniture, window treatments, rugs, and accessories.
Furniture: Look for pieces with woven details, such as rattan or wicker chairs. These materials have a natural and rustic appeal, perfect for creating a retreat-like atmosphere.
Window Treatments: Opt for curtains or blinds made from natural fibers, like linen or cotton. These materials not only add texture but also allow natural light to filter through, creating a warm and inviting ambiance.
Rugs: Choose rugs with woven patterns or textures. Jute or sisal rugs are excellent choices, as they bring a natural element to the space while providing a soft and cozy feel underfoot.
Accessories: Decorative baskets, woven wall hangings, and throw blankets with chunky knit or woven designs can add depth and texture to your rustic retreat. Place them strategically throughout the space to create focal points and enhance the overall ambiance.
Combining Warm Woods and Woven Textures
Now that we have explored the individual elements, let's discuss how to combine warm woods and woven textures harmoniously.
Start with a focal point: Choose a statement piece, such as a wooden dining table or a woven sofa, to set the tone for the room.
Balance the materials: Mix and match different wood tones and woven textures to create visual interest. For example, pair a dark walnut coffee table with light rattan chairs.
Layer textures: Experiment with layering different textures, such as a woven rug on top of hardwood floors or a wooden bookshelf adorned with woven baskets.
Accessorize thoughtfully: Use woven accessories to add pops of texture and interest throughout the space. Consider placing a woven basket next to a wooden side table or hanging a woven wall hanging above a wooden bedframe.
Consider the color palette: When combining warm woods and woven textures, stick to a cohesive color palette. Earthy tones, such as warm browns, whites, and muted greens, work well together to create a rustic and inviting atmosphere.
Summary
Creating a rustic retreat at home is all about incorporating warm woods and woven textures. Choose the right wood for your furniture pieces, considering both the type of wood and the finish. Integrate woven textures through furniture, window treatments, rugs, and accessories, creating a cozy and inviting ambiance. Combine warm woods and woven textures by selecting a focal point, balancing materials, layering textures, accessorizing thoughtfully, and considering a cohesive color palette. By following these tips, you can transform your home into a rustic haven that offers both comfort and style.